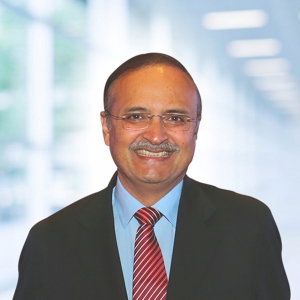 It is a matter of great pride & honor for Praj that our CEO & MD Mr. Shishir Joshipura was invited to chair the Sub-Committee on Environmental Sustainability of CII Western Region for the year 2019-20. He has accepted the invite and Consented to Chair sub-committee.
The CII Western Region is very vibrant and ever engaged in activities which ensure the contribution of the industry towards society. Building on the priorities of the earlier themes, CII Western Region's theme for the year 2019-20 is Competitiveness of India Inc.| India@75: Forging Ahead. The major focus areas would be skilling and employment, rural-urban connect, energy security, environmental sustainability, and governance.
As the Chairman of the Environmental Sustainability Sub-Committee, he also joins the CII Western Regional Council for the year. Other committee members include Mr. Sanjiv Bajaj, MD & CEO, Bajaj Finserv Ltd., Mr. Sunil Mathur, MD & CEO, Siemens Ltd.
Praj has always stood by its principles of environmental sustainability in everything it does – starting with its business lines which includes Bioenergy plant, High Purity Systems, Critical Process Equipment & Systems, Skids Engineering, Brewery Plants, and Water & Wastewater Treatment Systems, in order to mitigate and reverse the negative impact on the environment.